PROTECTIVE GUARDS FOR ATHLETIC CLEATS

Because off-field should be easy.
Keep your cleats on
+ walk anywhere
The future of footwear is on the horizon. Our utility-patented protective cleat guards work like removable soles and turn your cleats into shoes. They slide easily onto your cleats, blend seamlessly with different cleat models, and make it easy to walk off-field just like you would in sneakers. Our first line of cleat guards will be compatible with select football, soccer, lacrosse, rugby, ultimate, baseball, and softball cleats.
How you spend your time and energy matters when your performance comes down to inches and seconds. Your guards are meant to help you make the most of all of the above, so you're always one step ahead.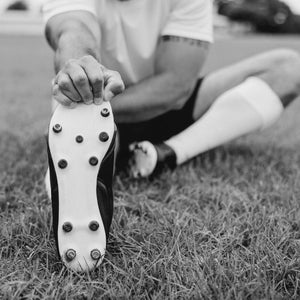 CLEATS COVERED

Damage from wear and tear will be reduced, extending the life of your cleats.
TIME SAVED

Instead of lacing and unlacing your cleats over and over again, just step into your cleat guards with your cleats on, and go.
TRACTION IMPROVED

The herringbone traction pattern on the underside of each guard allows for 4-way surface grip and added stability.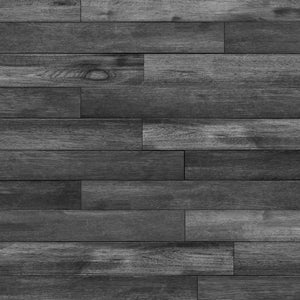 FLOORS PRESERVED

Walk anywhere you would normally walk in everyday footwear, without damaging floors.
PRESSURE REDUCED

The compressible layer between your cleats and hard surfaces will reduce stud pressure and keep you on your feet.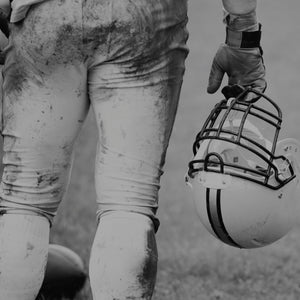 DIRT TRAPPED

Dirt will stay locked into your guards, and off of other surfaces, until you're ready to clean them.
Follow us on Instagram
@hypsole
Cleat guards for football, soccer, lacrosse, baseball, softball, rugby, and ultimate. Because off-field should be easy.
New content coming soon. Follow now and join us for the relaunch.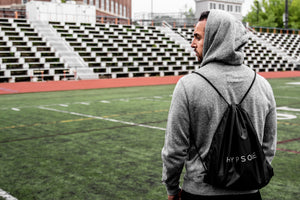 Utility Patent No.
10952492

Divisional Patent No.
US20210195988A1
Launch Update
Last Updated: Q3 2023
To all of our incredible prospective athletes and customers: First and foremost - thank you so much for your interest in our products.
As you may have noticed, we are no longer promoting a launch date on our website. While we will be releasing our signature cleat guards and relaunching our brand, we will not be doing so as soon as we'd hoped.
Over the past few years, we've experienced tremendous supply chain and manufacturing challenges. As a new business, with a unique product, in a new product category, these challenges have continually posed threats to our product quality, and to our ability to provide products on time, and consistently to you. We continue to work through these challenges, and refuse to release anything less than the best quality products. Unfortunately, that means that we've had to spend more time redeveloping our products and processes, resulting in the delay of our product launch.
With that said, we've made incredible strides in product development, and through the challenges, we've realized just how unique our products really are. From design to manufacturing, we've learned that the journey to making off-field easy is exceptionally hard, and unique to our cleat guards. They truly are the first of their kind, and we can't wait to share them with you.
We encourage you to sign up to be notified when we launch, and to revisit the site for the latest updates and brand news. Thank you so much again for your support. We hope you'll continue to show interest as we work to bring you the future of footwear at the highest quality.
If you have any questions in the meantime, please feel free to contact us right here on our site, or via email at hello@hypsole.com. Our hours of operation are Monday - Friday, 9AM - 5PM EST.
See you back at here and on social soon.
THE HYPSOLE TEAM